Welcome to LessonSnips!
LessonSnips® was created by teachers and educators for those who teach. We have teaching lessons and worksheets to supplement your classroom lesson plans and lessons.
Today, our educational sites are used by thousands of educators around the world. Teachers, special educators, home school parents, and others use our educational material and tools.
To use the site, please select a category on the left, or search for a particular topic using the search box. Once you find a lesson you are looking for, you can view and print the lesson document.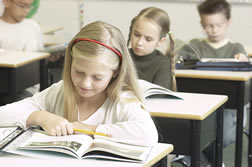 Thank you for using our site. Please let us know if you have any suggestions on how we can make LessonSnips® better for you.
Become a member then try our material and let us know what we can do to help you!
Sincerely,
LessonSnips®
PS. Here are some comments from those who have used our lessons:


I just wanted to say i really appreciate your web site and my son loves your worksheets. Thank you so much for you help in preparing my son for school.
Hello. I love your site you did a great job and it's a super resource!
This is a wonderful web site for teachers. I have used so many of your units in my classroom, they are short and to the points and can be finished within a normal class period. Keep up the great work!
The worksheets are clear and easy to follow. My challenged students can follow the directions easily and answer the questions with little assistance.
I was recommended by another teacher to visit your site and I'm impressed so far!
I am always finding new things! Great site!
Not a member yet?